Condo
Living guide
Choose from the vast array of highly desirable Plaza condominium communities and enjoy the freedom of condominium living. Simply step out of your care free home into downtown Toronto and enjoy a coffee, shopping, restaurants and entertainment venues while we take care of the rest. All maintenance and upkeep of the building will be taken care of by the condominium corporation as part of your monthly condominium fee. This normally includes cleaning of the parking garage, snow shoveling, landscaping, window cleaning, and cleaning and maintenance of all common areas and fixtures including common amenity spaces.
The Best of Condominium Living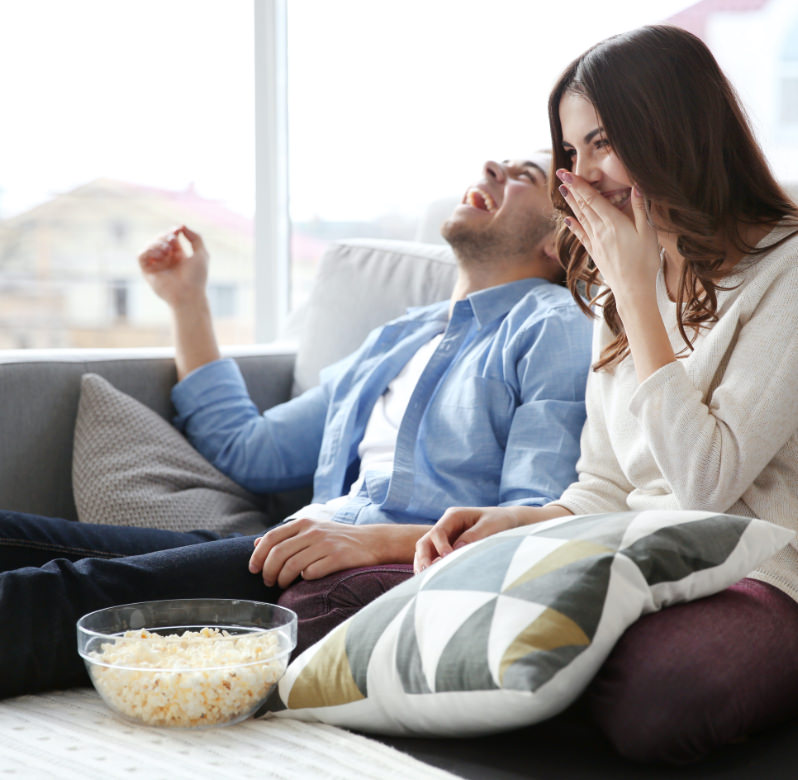 Secure In Your New Home
Peace of mind
For peace of mind day and night, many Plaza communities are equipped with innovative security features including strategically located video cameras throughout the community, two-way voice communication stations in underground parking, and individual computerized fobs for entry to your suite and all amenities. For specific details pertaining to each community, speak to a sales representative.
What Is A Penthouse?
The purity of luxury
Located on the uppermost floors of Plaza condominium communities, our penthouse suites offer the ultimate in luxurious living with grand panoramic views, gracious open-concept designs and the pinnacle of designer finishes. Only a limited number of penthouses are released in each building, and represent the height of opulence in most Plaza communities.
What Is A Suite?
The purity of personality
With Plaza's reputation for building maximum value, a standard suite automatically comes with a gracious selection of exquisite finishes. Our in-house Interior Design Team carefully selects your choice of four Finish Packages based on the aesthetic personality of your specific condominium.
What Is An Amenity Area?
The purity of freedom
The amenities in your Plaza community are simply an extension of your home. Some Plaza buildings feature hotel-style lobbies, attractive guest rooms, party lounges, dining rooms, fitness rooms, meeting rooms, outdoor terraces, swimming pools, theatre/media rooms and more. Every one of these benefits is offered to enhance your quality of life while you live in pure condominium freedom.
First Time Buyer's Tools
The purity of knowledge
Your first home?
Buying your first home can be a very exciting time, but with so many things to know and learn, it can seem overwhelming. Plaza has created a set of easy-to-use tools to simplify the whole process for you – what you want to know, what you need to know, and maybe even a few things you'd never thought about.
First time homebuyer's programs
If you are a first time home buyer, congratulations! A home is generally considered the largest investment most people will make in their life, and with Plaza you have made the right choice.
The first step is to find out how much you can afford. Our mortgage calculator can help.
Before it's time to go looking for a home be sure to get a preapproval. This will allow you to secure a great rate as well as establish the confidence that when you do find your home, you will have the financing in place.
Below is a list of great programs, rebates and tax credits available to help reduce some of the costs of buying your first home.
First Time Home Buyers RRSP Plan
The First Time Home Buyers RRSP Plan (HBP) allows first time homebuyers to withdraw from their RRSPs to buy or build a home for himself or herself or for a related person with a disability.
Follow the link for more information on the RRSP Home Buyers Plan.
First Time Home Buyers Toronto Land Transfer Tax rebate
First time homebuyers of a newly constructed or re-sale residential property qualify for the Toronto Land Transfer Tax Rebate. This allows first time homebuyers in Toronto to purchase a home without having to pay a Toronto land transfer tax.
If you are eligible for a rebate of all or a portion of the MLTT you owe, your lawyer will be able to claim the rebate electronically through Teraview version 6.0 software when he/she registers your transfer/deed.
More information on the Toronto Land Transfer Tax Rebate and the Toronto land transfer tax rate can be found on the City of Toronto website.
Why Ownership?
The purity of ownership
Why ownership?
There's nothing like the pride and satisfaction you'll feel when you own your own home. Buying a home is probably the biggest purchase you'll make, and it's also the smartest investment you'll ever make. Instead of throwing your money away on rent, you're building equity as the value of your property continues to rise. Choosing a Plaza home also comes with the exceptional benefits of all the lifestyle amenities we build into our communities such as fitness rooms, party lounges and more. More than owning a home, you own a piece of freedom.
Why Choose Condominium Living?
The purity of lifestyle
One of the primary benefits of condo living is convenience. Many condo owners choose condo life because they would like more time enjoying life and don't want to be burdened with maintaining a lawn, landscaping, shoveling snow and other related responsibilities that can be quite time consuming. A property management team is in place to take care of all of these responsibilities for you. Who wouldn't enjoy more time for family, friends and some much needed R&R. Another benefit of condo living is security. A great deal of effort is spent on developing a sense of security in the building with intercom systems and a property management team on site on a regular basis.
When you live in a condominium, you may have access to hotel-style amenities such as a fitness room, billiards tables, a theatre room and more as part of your everyday living experience. With a condominium you have the opportunity to enjoy benefits such as saving on a gym membership or not having to pay for a round of pool.
Yet another benefit of condo living is the condo corporation itself. Every suite owner is a member of the condo association, which also has an elected board. The association serves to build a sense of community among owners. Being a member of the board allows you to assist with decisions on maintaining the condominium building and property, changes and upgrades to be made, and allows you to assist with the governing of the day to day operations of your condo.
Before You Move In
The purity of preparation
The final steps
Closing day is the day when you finally achieve your goal — you take legal possession and finally get to call the house your own. You are sure to feel great relief and satisfaction, but remember that the homebuying process isn't over just yet. There are quite a few things that need to be done on closing day:
Your lender will provide the mortgage money to your lawyer/notary
You must provide the balance of the purchase price to your lawyer/notary along with the closing costs
Your lawyer/notary pays the vendor, registers the home in your name and gives you the deed and the keys to your new home
Hiring a mover
With a high-rise condominium, it is important to book a moving elevator before settling on a moving date with your mover. You will not be able to move your items in without this moving date confirmed by the condominium. Next, you can hire a mover. Friends or relatives may be able to recommend a professional moving company but don't forget to ask the mover for references. You will also want an estimate and outline of fees (flat rate or hourly charge, etc.). Once you've selected a mover, it is a good idea to have the representative come to your home to see what will be moved and revise the estimate if necessary.
During the move, you'll want to ensure that your belongings are insured. Your home or property insurance may cover goods in transit but call your broker or insurance company to be safe and to ask about the extent of coverage. many moving companies offer additional insurance coverage. Be aware that professional movers are not responsible for items such as jewelry, currency or important papers. You will have to move these yourself.
If you decide to do your own packing, keep in mind that you will need the proper materials and that packing can take up a lot of time.
The big day
On moving day, go through your home with the van supervisor and provide any special instructions. The supervisor will also make note of the condition of your goods on an inventory list. Make sure this list is complete and accurate. Then, when the van arrives at your new home, mark off the items on the mover 's list as they are unloaded. Remember that even if the movers unload and unpack boxes and remove packing materials, they will not put dishes or linens into cupboards.
Saying goodbye to one home and neighbourhood and discovering a new one can be very exciting. Just make sure it is not hectic as well. Plan ahead to make the transition as smooth as possible for everyone involved. That way, you can breathe easy and enjoy your new home without having to worry so much.
Your Pre Delivery Checklist
To ensure you're absolutely comfortable in your new home by move-in day, you are invited to tour your suite with a Plaza Customer Care Representative prior to your move-in date. This tour is an opportunity to familiarize yourself with the features of your suite, your new community, and the local amenities with the help of an expert.
The Customer Care Representative will explain details such as the mechanical and electrical components of your suite, how to operate all the suite features, and note any requests or questions you may have regarding your home. During this time you also will receive your Tarion home owners' warranty manual.
You can view the Pre Delivery Checklist here: www.tarion.com
Glossary
The purity of wisdom
Condominium terminology explained
Amenity

Benefits of a property whose existence increase the value or desirability of that property. An amenity can be either tangible, such as a swimming pool or gym, or intangible, such as proximity to a local school or supermarket.

Board of Directors

A board, elected in accordance with the Condominium Corporation Act and bylaws, consists of 3 persons or a greater number for a period of 3 years or less as specified by the bylaws.

Bylaws

Standard rules regarding a condominium corporation's internal operations that involve governing, establishing procedures, borrowing, remuneration for directors and other regulatory matters.

Common area

The area used by two or more tenants, and/or third parties, which is not under the control of any one tenant; ie., lobbies, corridors, stairways, elevators, washrooms in lobby area.

Common elements

The boundary of a unit described as the outer edge. The exterior brick or door identifies the commencement of common elements which are regulated by the Board of Directors of the Condominium Corporation or authorized manager. One or more owners may have exclusive use of selected common elements, such as parking spaces or lockers.

Common expenses

A term used with the cost of operating, managing, maintaining and repairing the common elements including administration; ie., bulkmeasured utilities, maintenance and capital expenditures. **Note: Payment of these expenses can be enforced by a lien registered against the defaulting owner's unit.

Condo fees

Each unit owner is responsible for a proportionate share of common expenses relating to common area and common elements and reserve fund. As a guideline, the allocation of ownership and responsibility for common expenses are in direct proportion to the unit size in relation to the total size of all units.

Condominium

Each owner holds title to a specific unit as well as owning a share of the common property. A condominium may be an apartment, a row of townhouses, a detached or semidetached unit or a vacant lot.

Declaration

The constitution of the condominium that effectively creates the condominium and sets out the responsibilities of the owners and the corporation.

Property manager

The property manager handles the day-to-day running of the condominium, such as hiring of staff, maintenance and repairs. The property manager is under contract to the condominium corporation. A representative from the property management company usually attends board meetings. Some condominiums may not have a property manager. These are sometimes referred to as selfmanaged condominiums. The Board of Directors, with the help of volunteers, will assume responsibility for the day-to-day management in these cases.

Reserve fund

A fund set up by the condominium corporation as a special account, in trust, for major repair and replacement of common elements and assets of the corporation; i.e., roofs, exterior finishes, sidewalks, electrical, heating and plumbing systems, and recreational/parking facilities.

Reserve fund Study

A study to determine whether the amount of money in the fund and the amount of contributions collected, to date, are adequate. Rules

Directions and regulations

Developed by a condominium corporation that promote the safety, security, and welfare of owners, property, and assets of the corporation, and prevent unreasonable interferences with the use and enjoyment of common elements.

Special assessment

When a condominium incurs expenses for projects or repairs that have not been budgeted for, the individual homeowners are assessed for the cost of the repair or the intended project. A well run and maintained condominium rarely has the need for special assessments.

Status certificate

A document that contains information regarding the operational, legal and financial dimensions of the condominium corporation. The information contained within this document is vital from a buyer's perspective.

Unit

Home sweet home. The unit is the area that you actually own and hold title to. Repair and upkeep of the unit are generally your responsibility.
---