October 07, 2019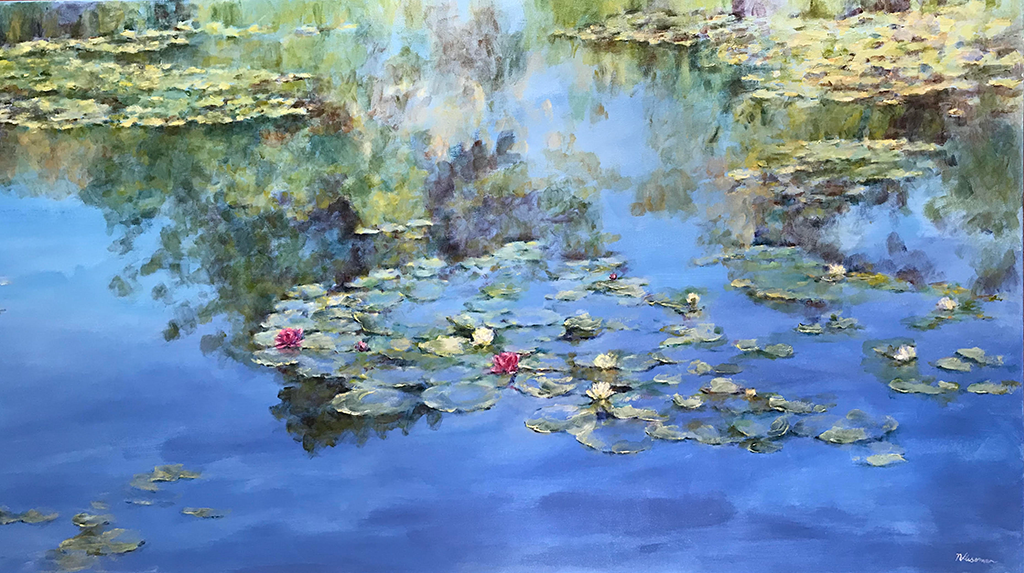 Community involvement is extremely important to us at Plaza, and this year we are excited to continue our participation in the 15th Annual Artwalk in the Yonge and Lawrence Village. The Artwalk is a three weeks event starting October 3rd and running until October 23rd, featuring local artists and showcasing a wide variety of businesses in the Yonge/Lawrence area. Artwalk goers are invited to take a stroll through the Village and view as many unique displays as possible
Plaza is very pleased to be exhibiting an exceptional one-of-a-kind painting by renowned artist Nadia Lassman at our Plaza Midtown Presentation Centre. Nadia Lassman is an international artist who has had showings in Toronto, New York, Miami and Scottsdale, and has appeared in Vogue, House & Garden, House of Coco and World of Interiors magazines.
We invite all participants to come by our Midtown Presentation Centre to see this amazing artwork for yourself. Nadia's works are imbued with luminosity and warm feelings, radiating contentment. Influenced by the Impressionists, Lassman's work reflects the happiness she feels, the beauty of nature and her joy in travelling. Much like our Plaza Midtown, which has a bit of everything for everyone coming together create a cohesive, joyous unit. So come visit the presentation centre at 3153 Yonge Street during the festival to take in this incredible art, as well as the equally beautiful Plaza Midtown homes and culture that the Yonge and Lawrence area has to offer.
Everyone will have a chance to vote for their favourite window display by going on-line to the BIA's website to vote for the "People's Choice Award' by visiting http://ylvbia.com/events.
Location
Presentation Centre location:
3153 Yonge Street
Toronto, Ontario
Hours
Monday – Thursday: 12 pm – 6 pm
Friday: by appointment
Weekends and Holidays: 11 am - 5 pm
Contact
Tel: 416.862.0888 x 6414