November 05, 2014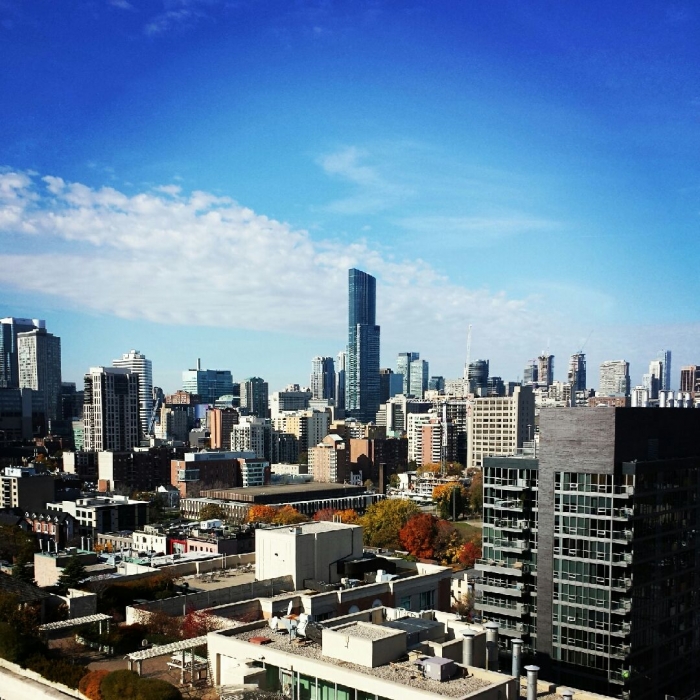 West facing residents at Ivory will have an impressive view of the downtown skyline, and like many high-floor views, the beauty is in the details. From here, the cranes on the L Tower and Bay Adelaide East mark new additions to the skyline.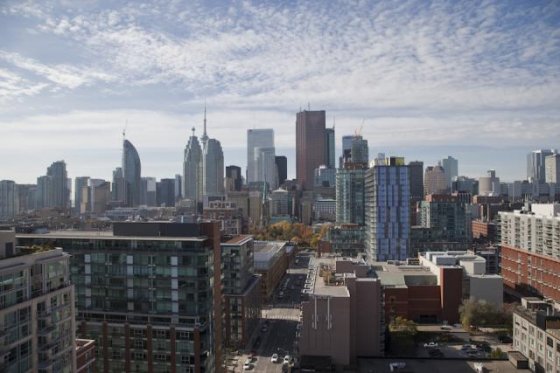 View looking west from the top of Ivory on Adelaide
Just to the south there's the impressive greenspace at St. James Park, which is currently sporting some dazzling fall colours.

St James Church and Park viewed from the top of Ivory on Adelaide
Equally impressive are the views to the north and northwest. In the image below, we can see the growing collection of high-rises stretching from Queen Street to north of Bloor Street … with one particular standout.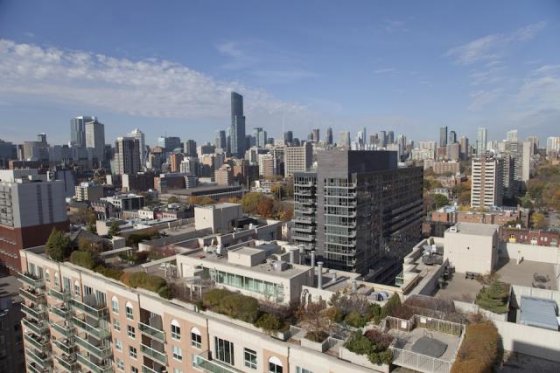 View looking northwest from the top of Ivory on Adelaide
Zooming in to the north, several cranes can be seen working away on new developments.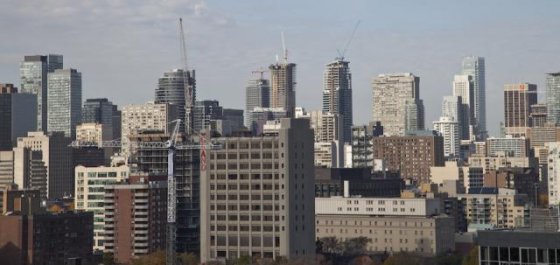 Looking north from the top of Ivory on Adelaide
Views to the northeast cover the regenerating Regent Park area, as well as neighbouring high-rise community, Moss Park.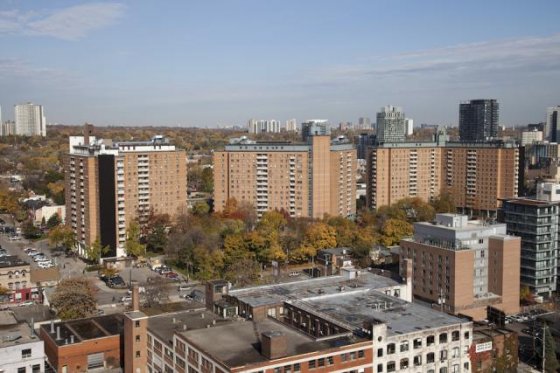 Moss Park viewed from the top of Ivory on Adelaide
To the east currently, the former industrial and low-rise residential land uses found here have kept sightlines open all the way to the Scarborough Bluffs. Things are changing, however, and the east views will become northeast and southeast views over the next couple of years as Ivory condo residents will be looking around Axiom condos, which will be the next project to intensify this rapidly transforming area.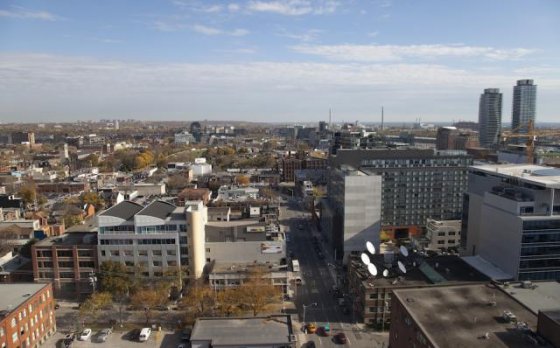 View looking east from the top of Ivory on Adelaide
Residents with south-facing views at Ivory have a great vantage point over Toronto Harbour and King Street East. While the surrounding cityscape is certain to dramatically transform in the coming years, Ivory's position at the head of Princess Street means that south facing views will be protected for the foreseeable future, barring any major changes to the local street grid.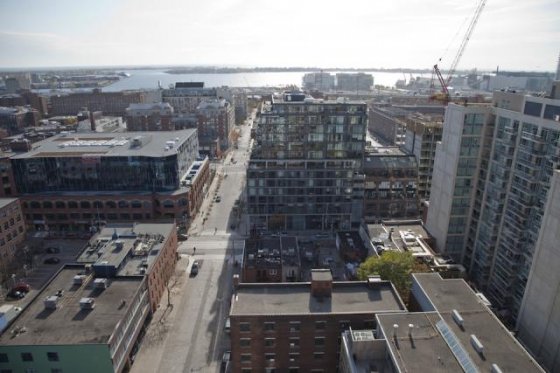 All images by Jack Landau, Urban Toronto.