April 30, 2015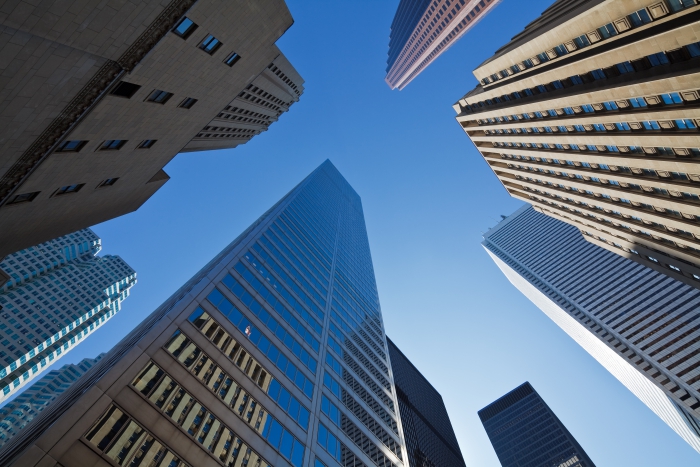 The city is the place to be. More and more people seeking a home in Toronto are looking to experience urban living, and proof of this can be found in this year's first condo market report.
Condo sales were up 11.1 per cent in the first quarter of 2015 compared to sales in the first quarter of 2014. According to the Toronto Real Estate Board, there were 4,940 condominium apartment sales reported in this first quarter whereas only 4,447 condo sales were made in Q1 2014. Paul Etherington, President of TREB, confirmed that newly completed condo units listed for sale over the past few months have been met with a substantial amount of demand from buyers.
The City of Toronto saw the most condo sales throughout the GTA. Out of the 4,940 units sold this year, 3,457 were bought in Toronto. 682 units were sold in Peel Region and 522 were sold in York Region. One-bedroom and one-bedroom plus den units have been most popular amongst buyers, however two-bedroom condos were also highly sought after.
Other factors driving sales in Toronto include a positive real GDP growth in Q4 2014, a relatively low drop in employment growth over the last month and the Bank of Canada's decision to maintain an overnight interest rate of 0.75 per cent.
New condo listings were also up on a year-over-year basis by 6.2 per cent, but the fact that sales grew at a faster pace than new listings meant that active listings remained virtually unchanged at the end of the first quarter of 2015, in comparison to 2014. With active listings remaining high, would-be condo owners have benefitted from having choice in the marketplace, especially in comparison to the limited availability of low-rise buildings and houses.
The average selling price for condo units in Q1 2015 was up by 3.6 per cent year-over-year from $351,452 to $363,973. This indicates that the marketplace is healthy in terms of demand and supply. Looking forward through 2015, condominium building completions are expected to remain above average.
Are you looking for a new downtown residence? Plaza has a variety of luxurious condominiums to offer. Plaza has been providing a uniformly high level of standard quality in every condominium since 1982. We are one of Toronto's top residential condominium construction and development organizations, and from 2009 to 2014 we sold 3,775 units, making us the top seller in the 416 area code during that time period.Our communities are situated close to public transit so you never have to worry about getting around Toronto. Whether you prefer to be close to the water at York Harbour Club or surrounded by elegance and sophistication at 1 Yorkville, our prime building locations ensure that you stay in sync with the pulse of the city.