August 18, 2014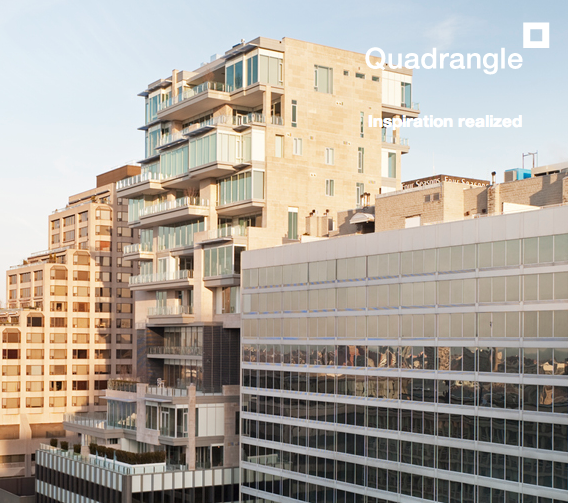 As one of Toronto's most experienced condominium developers, Plaza's 50 Wellesley Street East development features an unwavering commitment to lasting value in architecture, interior design, and materials.
Quadrangle Architects have paid meticulous attention to detail, ensuring these suites are beautifully efficient. Suite layouts offer maximized living space with no intrusions, large balconies, and generous bedrooms.
Seeking to solve the problem of how to "make small spaces more functional", these groundbreaking architects prefer to think in terms of 'scenario' rather than limits of space.
Watch a clip of Les Klein, Quadrangle principal, discuss what makes a successful community and designing for a new urban context.
50 at Wellesley Station sets the standard for sophisticated, modern design for trend-setting urbanites seeking luxury and convenience in the heart of Toronto.
Visit the Quadrangle Architects website to learn more and register here for more information about 50 at Wellesley Station.