November 18, 2014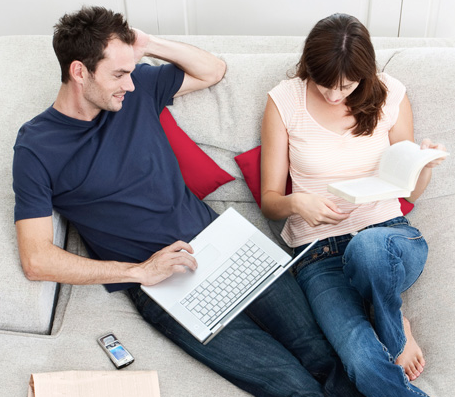 Have you purchased a rental property in Toronto for investment purposes, or moved from your residence and wish to retain ownership? If so, it is critical that you secure the services of one of Toronto's leading condominium lease management companies to secure and retain occupancy, manage your expenses and handle operations. Pure Plaza Rentals can provide you with the comprehensive rental management services you need to maximize your investment and achieve your goals.
Why choose Plaza Rentals as your rental property management company in Toronto?
If you've purchased a condo and are looking to utilize your suite as an investment, we can handle the entire process for you if you wish; from performing the PDI, handling the closing and leasing out your unit.
Our years of experience bring a wealth of advantages, one being our on-going relationships with trades in the Toronto community. This guarantees prompt response times and competitive emergency and repair rates for your property.
When marketing your home we offer cutting edge technology that ensures your unit is presented to stand out from the crowd. This includes professional photographs that give potential renters a real feel for the features of your property.
With our Suite Management Program you get professional property management throughout the leasing process to ensure maximum benefit from your investment. The Plaza name has long been synonymous with lasting value. Now Plaza Suite Management has become the benchmark for exceptional owner satisfaction and stress-free lease management services.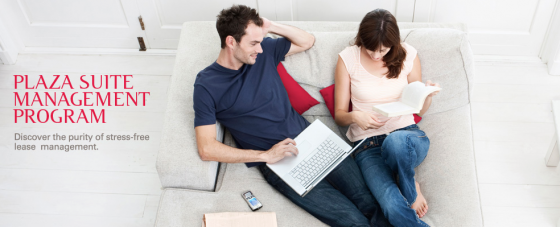 Put the Plaza Advantage to work for you.
Plaza Suite Management is a full service rental management company. We provide the following services:
• Tenant Screening
• Leasing
• In-House Maintenance and Restoration
• Accounting
• Insurance Coverage
• Compliance Enforcement
• In-House Paralegal
• Move In/Move Out Inspection Reports
For more information about our tenant selection procedures, lease administration and reasonable management fees:
email info@plazarentals.ca or call 416.932.6627.