September 09, 2014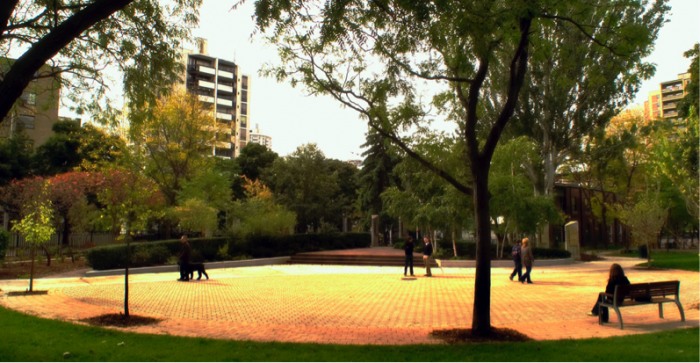 Cawthra Square Park - 519 Church Street
Recently renamed "Barbara Hall Park", this is a small park on Church Street north of Wellesley Street East featuring a fenced in splash pad, a dog off-leash area and an AIDs Memorial. The park is next to the 519 Community Centre, which hosts events in the park during Pride Week and throughout the year. There is currently a BIXI station on the northwest side of the park.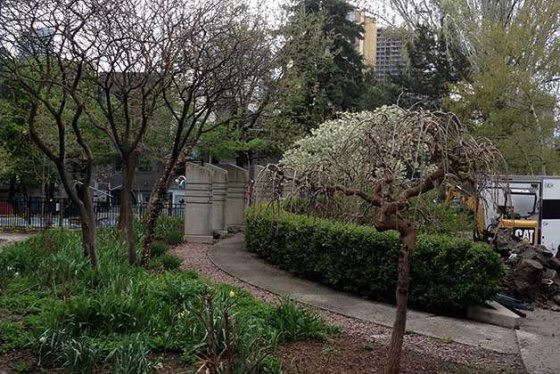 Photo: Now Toronto
In preparation for World Pride and the Pan Am / Para Pan Am Games in 2015, The City has built the western portion of the park to create a more enjoyable space. The new design includes a new plaza, seating, trees, paths, specialty lighting, a wooden deck / stage and improved lawns.
James Canning Gardens - 15 Gloucester Street
After being re-named in October of 2003, James Canning Gardens received a full makeover, receiving the much-needed TLC it deserved. The parkette was redesigned with a new patio and seating areas, new plant material, and additional lighting. Now, nature lovers can enjoy a stroll through the park right in the centre of the busy city core.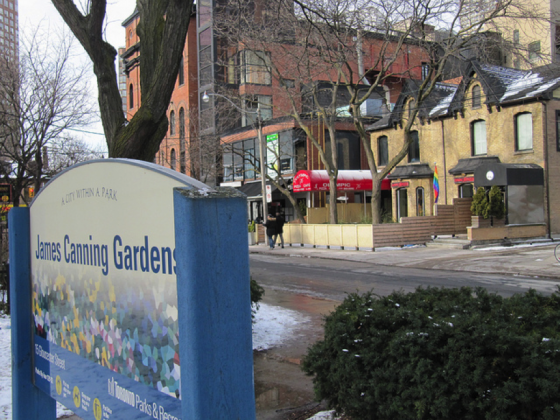 Paul Kane House Parkette - 58 Wellesley Street East
Paul Kane purchased this property and built a stucco cottage in 1853. Enlarged in the late 1850s, and again in1879 with the addition of buff brick and a porch, the house was owned by the Kane family until 1903. In 1978, the City of Toronto purchased the property, assisted by Province of Ontario Wintario funding. In 1979, it was designated under the Ontario Heritage Act and a city park was established. The preservation of this house in the park is a tribute to the persistent efforts of local citizens and heritage organizations.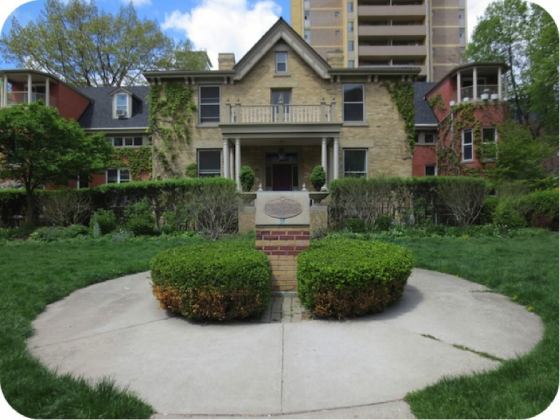 The small park features flowering bulbs and shrubs throughout the space. The result is a serene and inviting historic spot for all to enjoy.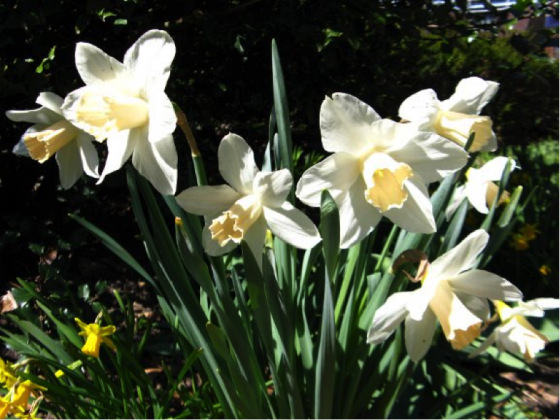 The surrounding neighbourhood (the Church-Yonge corridor) has a walk score of 98, and the parks themselves all boast highly impressive perfect 100 walk scores.