May 03, 2018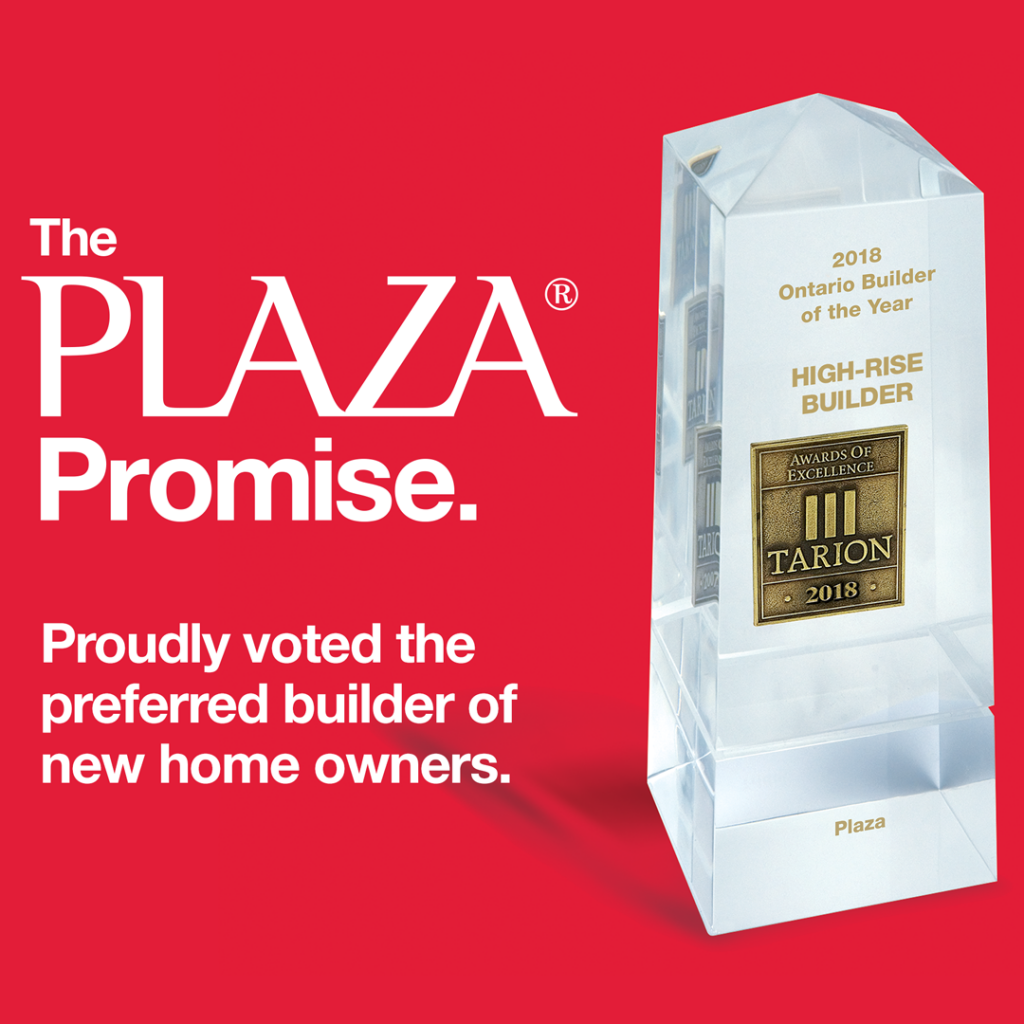 We're thrilled to announce that Plaza was chosen as the 2018 recipient of the High-Rise Builder of the Year award.


Presented by Tarion, The Homeowners' Choice Awards celebrate building excellence in Ontario as chosen by new homeowners. Great builders are ones that take care of their buyers long after the agreement is signed, and can be relied upon for customer service even after occupancy, as each new space is transformed into a home.


"We're thrilled to be named High-Rise Builder of the Year,"
Frank Schirripa, Vice President of Sales and Customer Care at Plazacorp.

"We have always put lasting value and premier customer service first at Plaza, and we take great pride in being recognized by our home owners for our efforts."
Tarion has been standing behind Ontario's new home warranty for over 40 years, and for more than a decade, it has given every new home buyer in Ontario the opportunity to rate their builder. Home buyers are asked about the level of service their builder provided before, during and after they moved into their new home. Tarion then presents a Homeowners' Choice Award annually to great builders who receive top marks from their buyers.
As the winner of the coveted 2018 High-Rise Builder of the Year prize, Plaza has demonstrated not only excellence in innovation, design, and workmanship, but Plaza's signature customer care and customer service from signing to occupancy and beyond.
"The relationship between builder and home owner
is a sacred one,"
Scott McLellan, Senior Vice President of Plazacorp.


"Your home is an integral part of your life, and we do our best to ensure all our home owners feel valued and have their needs met at every stage."


Thank you for helping to make this success possible. We are beyond grateful to accept this honour.