July 15, 2015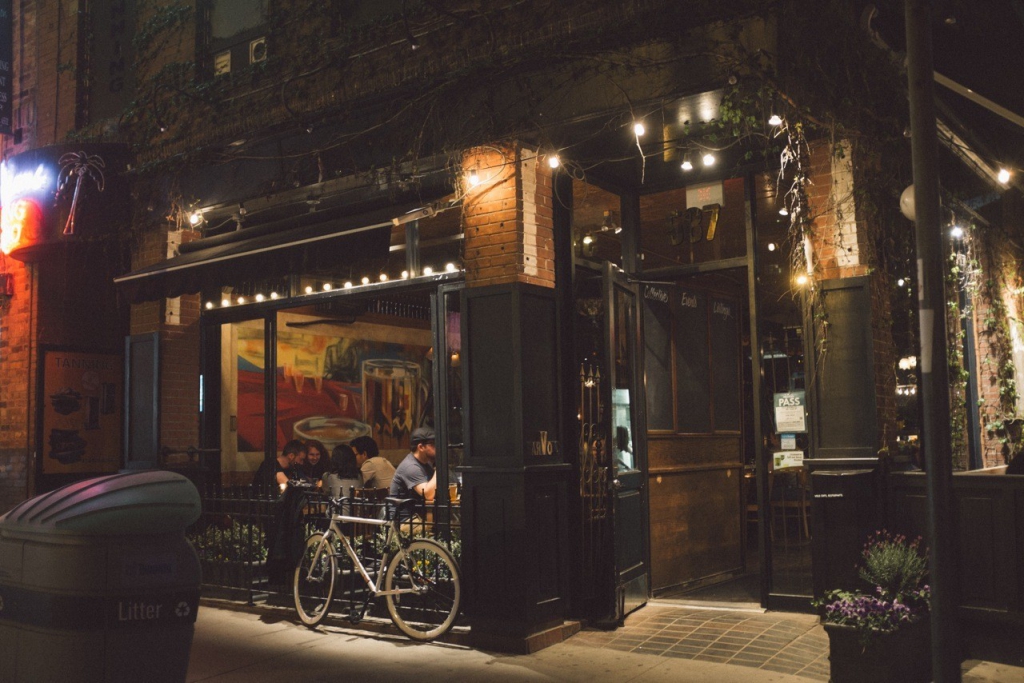 *All images are from @gtblry's or @bar_volo's Instagram
Bar Volo is not your average beer bar. In fact there is nothing average about this family-run establishment located just north of Yonge and Wellesley. From Table 7, to the European-inspired snacks, to the 100+ brews to choose from, Bar Volo can easily be classified as one of the best bars in the city.
Julian Morana, one of the general managers, explains how this Yonge Street gem transformed into what it is today.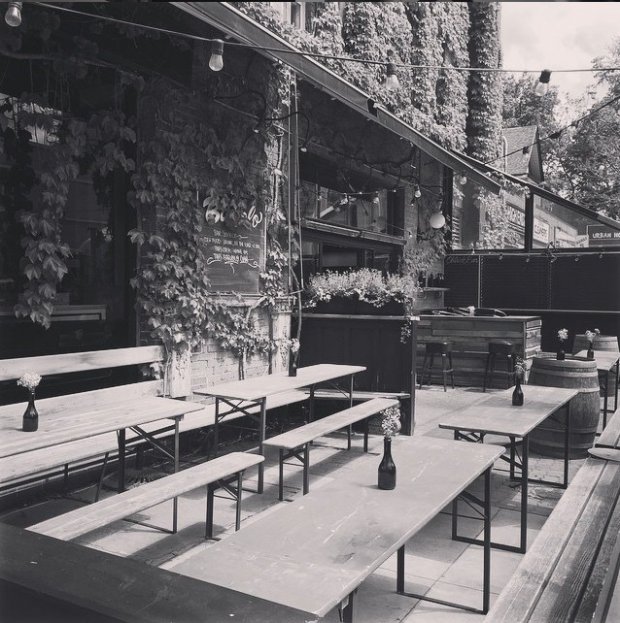 "Bar Volo started 28 years ago. Both my parents took the restaurant over. At the time, it was a dive bar, and across the street from us was the Gasworks which used to be a very famous music venue in Toronto."
Morana says it took his parents a couple of years to rebrand the place, but they changed it from a dive bar into a Sicilian restaurant that featured recipes his Nona had made back home. Volo underwent another big transformation in 2000, and beer became the main attraction.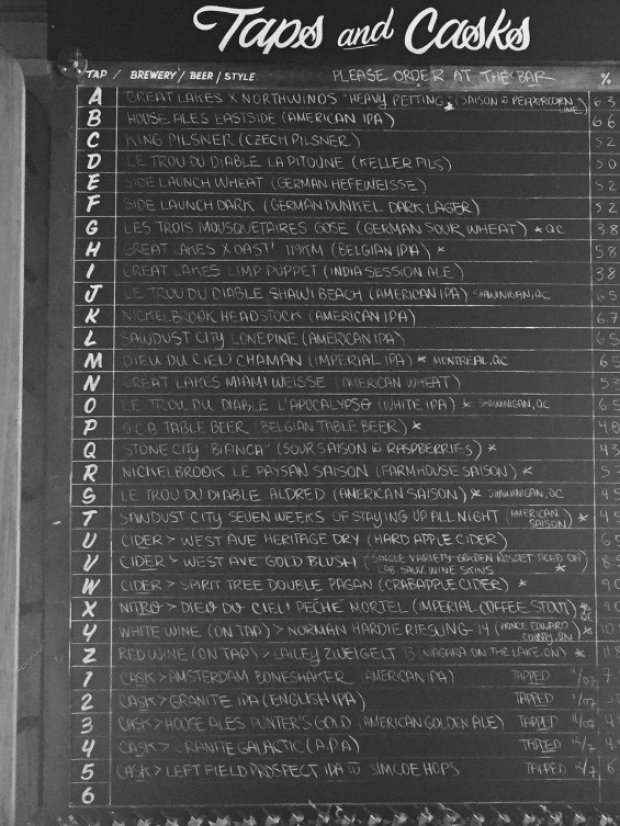 Today, it has 30 rotating regional beers on tap, 75+ international beer bottles available, 1 hectolitre nano brewery in its kitchen, 60+ bottles of bourbon and rye, and 6 rotating regional cask-conditioned ales. What is a cask ale? It is "unfiltered, unpasteurized, naturally carbonated beer [that's] served directly from the vessel itself," explained Morana. Draft beer, which is pasteurized, has a prolonged shelf life, but cask beer must be consumed in 3-5 days.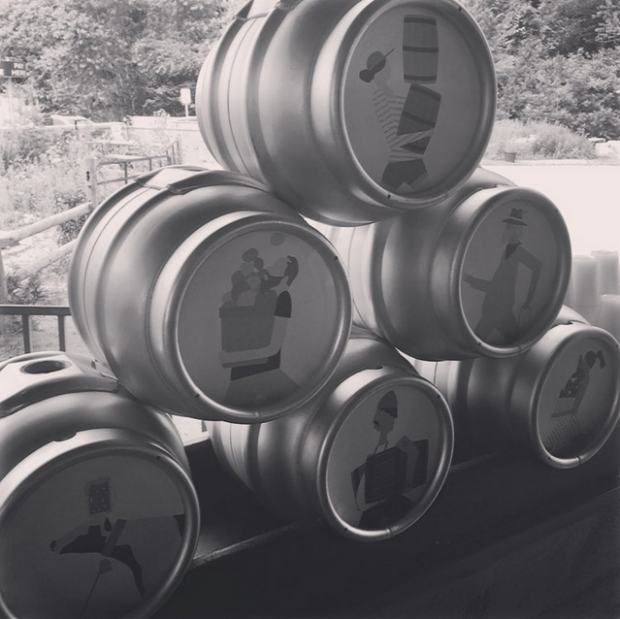 Morana could probably talk about beer for hours, and that's because he (and his brother Tomas) have been working with their parents since they were young. "I think what sets us apart from other bars in Toronto, and even Canada, is my brother and I, we were born and raised in the service industry, so it was only natural for us to have a natural interest in customer service, and just do things a little differently." This includes visiting remote brewers all over Canada, Europe and the United States, and bringing back rare beers for Torontonians to enjoy.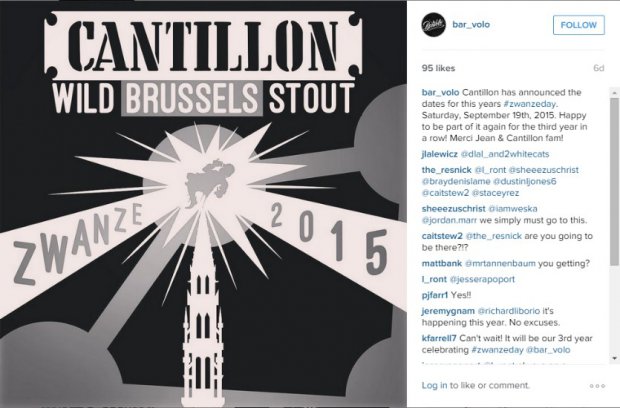 "Everything that Volo is now is from travelling and picking up concepts here and there. We're able to bring little bits and pieces from around the world and kind of create our own twist with it."
If you're planning on visiting Bar Volo, there's a few things you should know:
Order at the bar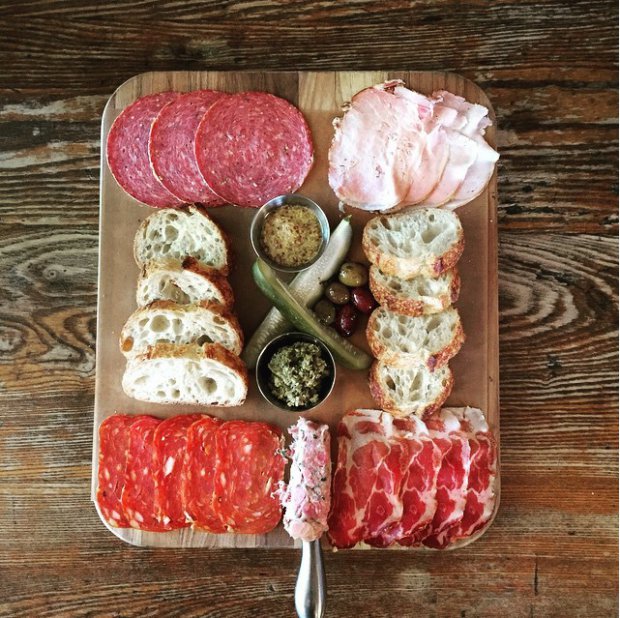 Not many places do this in Ontario, but at Bar Volo you place your order at the bar and sit wherever you like. Take a seat at one of the communal tables and meet a new friend.
Come prepared to try something new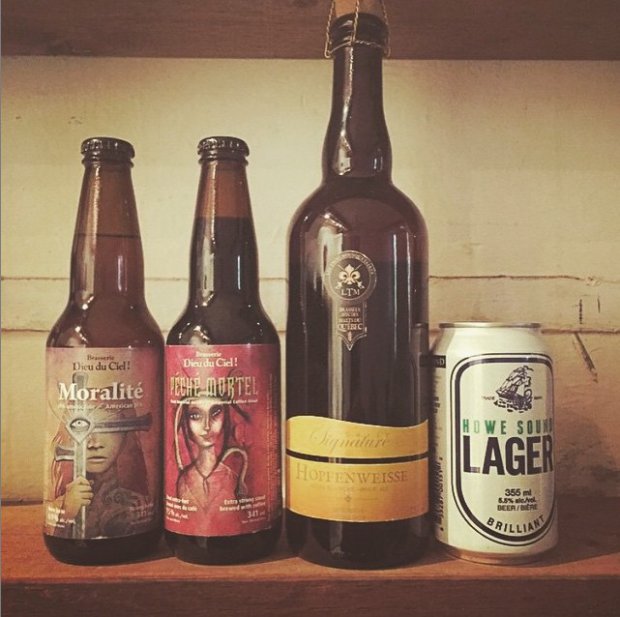 "Always expect something new," beamed Morana. "Volo is a place to discover beers that you've never had before. We have 36 rotating lines and it changes daily. Once a beer goes off a new beer goes on [so] any given night we could change 10 beers."
Mondays are Pint Night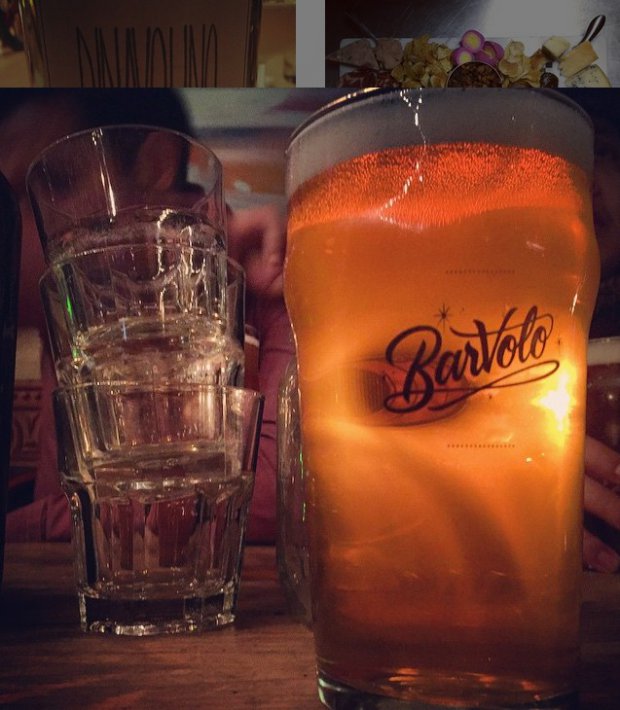 Beer lovers and students are encouraged to try Bar Volo on a Monday because anything on the drink menu board that's available by the pint size is $5.
Leave a note for the staff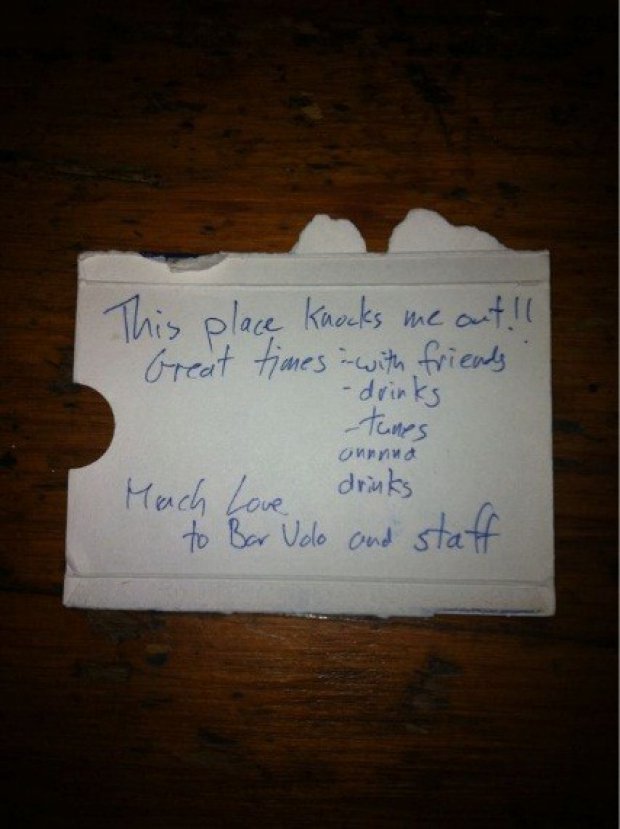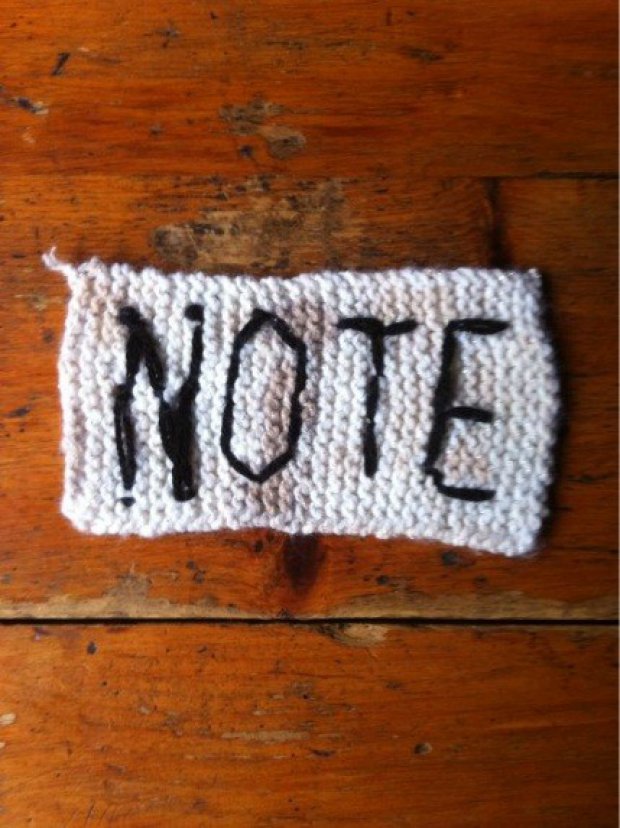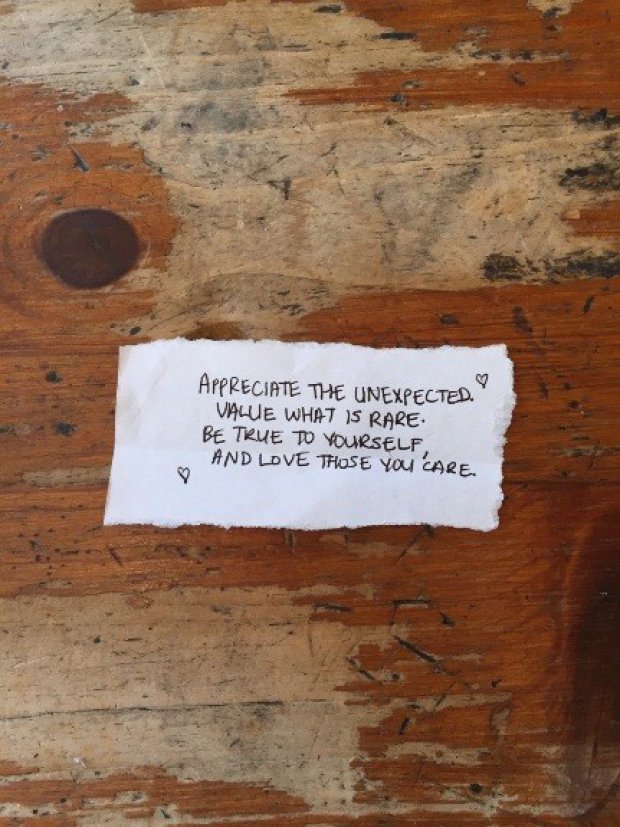 Table 7 is a rather inconspicuous table with a drawer, but Morana says it's not unusual for him to find notes in that drawer. Naturally the staff started a blog and post all the handwritten messages they find online.
"Toronto is Yonge Street at the end of the day. It brings Toronto together. Yonge and Bloor is one of the busiest intersections probably in Canada [because] you're getting everyone from north, south, east west, and it's crazy that Volo's just in the middle of that."