September 19, 2014

By: Neil Sharma Special to the Star
What would it be like to stroll out of your front door and, within minutes, step into a subway car?
Residents at 50 at Wellesley Station condominium will soon know. The aptly named 37-storey tower will be built about 50 steps away from Wellesley station subway in the Yonge-Church Corridor. With a walk score of 100 and a transit score of 98, it's a great fit with the City of Toronto's intensification policy.
"People are attracted to the subway," he said. "It really is a very dynamic part of the lifestyle in the downtown core. For a $3 subway ride, it becomes part of one's lifestyle," says Scott McLellan, builder Plaza Corp.'s senior vice-president of marketing.
"It's very difficult to get around — it's difficult to park; it's difficult to manoeuvre during rush hour," he says about chronic gridlock on the city's roads and streets.
"I don't know when rush hour is anymore," adds McLellan of what has become all-day traffic. "The quicker we can put cars away and utilize transit, I think the better off and greener we'll be."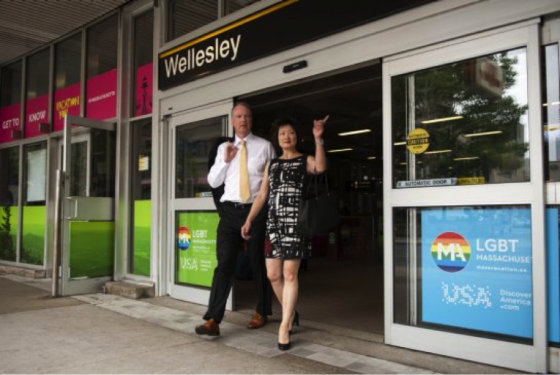 He points to 50 at Wellesley Station's proximity to Yonge St. and the Yonge-line subway, Yorkville, Union Station, Billy Bishop Airport, the subway's Bloor line, and the soon-to-arrive Union Pearson Express rail link between Pearson Airport and Union station. All of these options are both walking distance and easily accessible via transit.
Plaza Corp., along with Bazis Inc., is building 1 Yorkville condominium, and McLellan notes that while Yorkville prices are over $1,000 per square foot, just a kilometre away at 50 Wellesley, prices range between $550 and $630 a square foot.
For some of the most in-demand condo projects in the city, access to a subway line is key and quick streetcar access is a close second. Both the province and city have put a premium on intensification, and transit is a central component to developments that promote urban density. Projects like Imagine Condos in Scarborough, L Tower downtown adjacent to the Sony Centre, Howard Park Condos in Roncesvalles Village and 1 Yorkville are just a few of condo developments across the GTA that have aligned with public transit.
Proximity to Toronto's PATH system is also highly regarded.
In the midst of a network of Ryerson University, the University of Toronto, St. Michael's Hospital and the financial district, 50 at Wellesley Station's sales office receives regular inquiries from people who work nearby and are flirting with the idea of eliminating long commute times.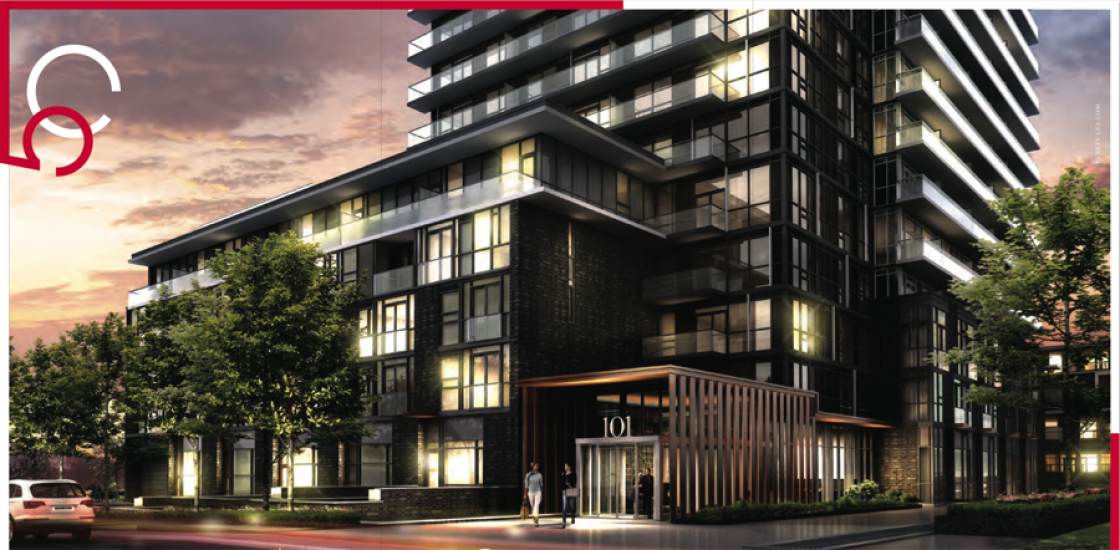 "If you're on the Yonge St. subway line, it's paramount to understanding intensification," said McLellan. "The subway is paramount for both business and entertainment, and when you're in that part of the city, jumping in a taxi is simple and there's a bus outside your front door on Wellesley.
"Transit is what is going to drive highrise condominiums in the downtown core."
Les Klein, principal at Quandrangle Architects, the designer of 50 at Wellesley Station, believes the burden of owning a car in the city detracts from enjoying and discovering what the metropolis has to offer.
"The fact that people can buy a unit and literally walk three minutes to the subway is an enormous advantage when living in the city," said Klein. "For us, it's all about how you get around and how you enhance your life.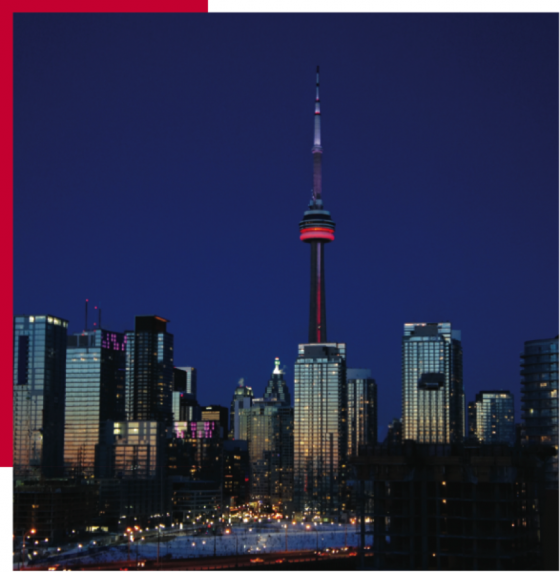 "The opportunity to experience all this city has to offer without being reliant or dependent on a car is a huge, huge advantage."
Quadrangle changed up the design of 50 at Wellesley's different exterior façades: From the east, the building looks like a Jenga puzzle of stacked vertical and horizontal blocks but which are actually fritted- or porous-glass balconies that will reflect tree branches and leaves from the nearby parkette. Viewed from the west, the building will look decidedly different with clean, horizontal lines.
"We tried to really identify the two faces of the building," said Klein. "The surface of the building that faces the neighbourhood and the park, and the face of the building that faces the city and Yonge St. I believe it's this dichotomy of the building design that creates the dynamism and overall composition."
Klein credits 50 at Wellesley's tall, slim design with casting small shadows and quietly moving into the neighbourhood. He also believes it augments the public realm since the building is about 30 feet behind the sidewalk, making the front area more welcoming for pedestrians and cyclists.