October 21, 2014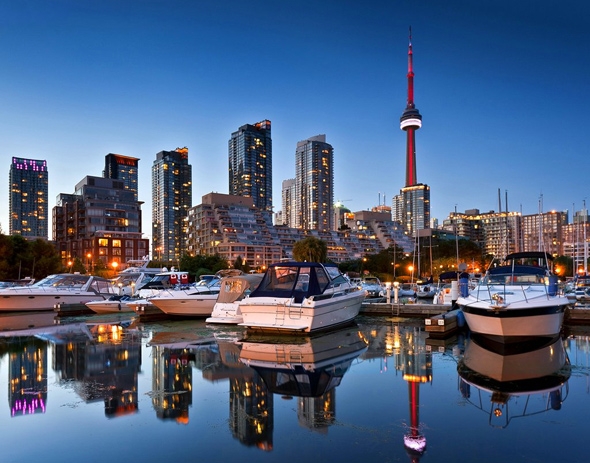 Toronto is the most inhabited city in Canada, and a thriving hub for diversity, business, and limitless entertainment options. If you are contemplating which Canadian city is right for you, here are the top 5 reasons why you should move to Toronto:
1. Location, Location, Location!
Geographically, the Greater Toronto Area is also part of a beautiful natural ecosystem called the Greater Toronto Bio Region. The city is lined by Lake Ontario on the south, Etobicoke Creek to the west, and the Rouge River to the east. Stunning waterfront locations allow the downtown core to escape from fast-paced city living. Explore the Martin Goodman trail along the pristine shores of Lake Ontario, go for an afternoon run, have a picnic, or take your dog to an off-leash park.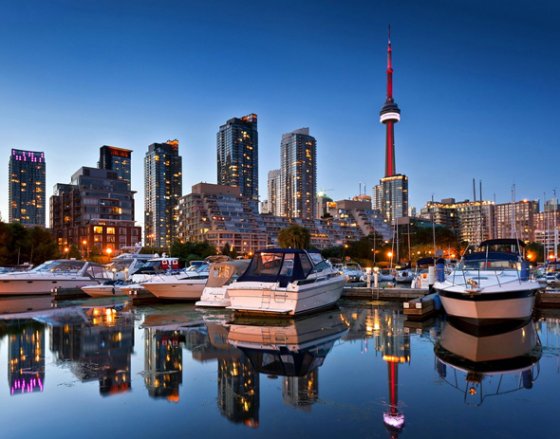 The waterfront is a living destination that features the best of what life has to offer with recreation, transportation, shopping, dining and a stunning palette of exceptional lifestyle conveniences. Just mere blocks from the burgeoning Fort York neighbourhood, the York Harbour condominium is an example of a place where residents can experience cool blue hues of the lake while exploring the surrounding parks and beaches.
2. Business & Finance Opportunities Await
The financial industry generates about 20 percent of Toronto's economy and currently employs over 220,000 people. Canada's largest pharmaceutical, research, and technology companies operate in Toronto. The city also ranks with the second lowest (among 44 metropolis cities with a population of at least 2 million) operating costs for financial services. Those looking to thrive in a business-oriented destination move to Toronto, as it is the financial hub of Canada.
Imagine yourself leaving your office at the end of your workday and taking a trip to the local grocery store. On your short walk you will pass by the birthplace of hockey legends, where you can drink, shop, dine and buy vintage wines—all while being moments away from your office or a quick respite back to your condo.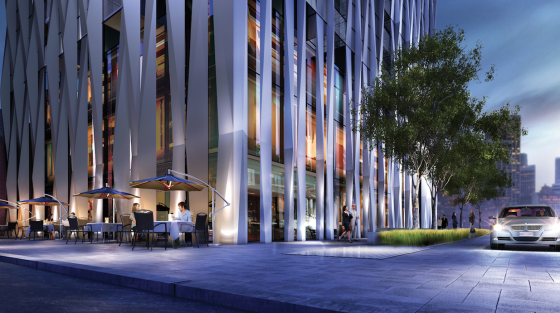 Yorkville is one example of a prestigious neighbourhood for business professionals. You can stroll through the designer boutiques on Bloor St – Hermes, Holt Renfrew, Gucci or Louis Vuitton – then share a champagne cocktail at Daniel Boulud's Café at the Four Seasons. Commuter options are endless with the nearby Bloor and Yonge subway lines. The underground PATH provides an additional 30 kilometres of quick underground walking and easy accessibility to your downtown destination. Visiting a client or hosting a conference? PATH provides an important contribution to the economic viability of the city's downtown core. The system facilitates pedestrian linkages to public transit, accommodating more than 200,000 business-day commuters, and thousands of additional tourists and residents en route to sports and cultural events.
3. Multiculturalism
Toronto is one of the most "livable cities in the world," according to the Economist's Intelligence Unit. One of the biggest contributing factors to this accolade is the city's diversity. Toronto is a vibrant multicultural city with festivals, social events, ethnic cuisine, entertainment groups, and more. There are now 100 cultures represented and languages spoken in the city. As a result, Toronto has incredible ethnic enclaves such as Chinatown, Greektown, and Little Italy.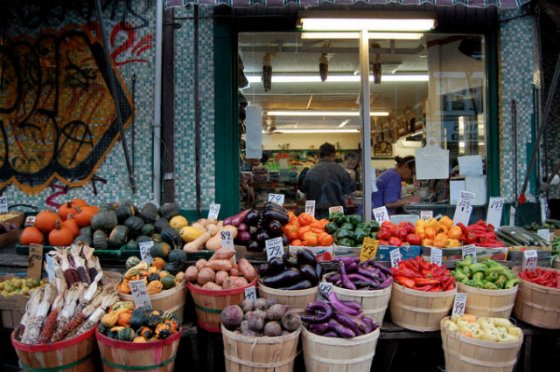 Bathurst and Adelaide is an example of a cosmopolitan area set amidst a civilized, tree-lined pocket. This community is near the vibrant street scene and sophisticated elegance of King Street West, the funky fun and fashion of Queen Street West, and the rich diversity of neighbouring areas like Chinatown and Kensington Market. Future condo residents at Musée on Bathurst and Adelaide Street will be able to stroll along beautifully paved mews and saunter under heritage archways. Musée presents an uncompromisingly sophisticated take on urban style, in the midst of a historic and multicultural enclave.
4. It's the "City of Neighbourhoods"
Mere steps from your front door is a community that serves up everything you could need. Toronto's landmark neighbourhoods include Yorkville, North Toronto, King West, Queen West, Lawrence Park, Liberty Village, St. Lawrence, Harbourfront, and Mt. Pleasant Village.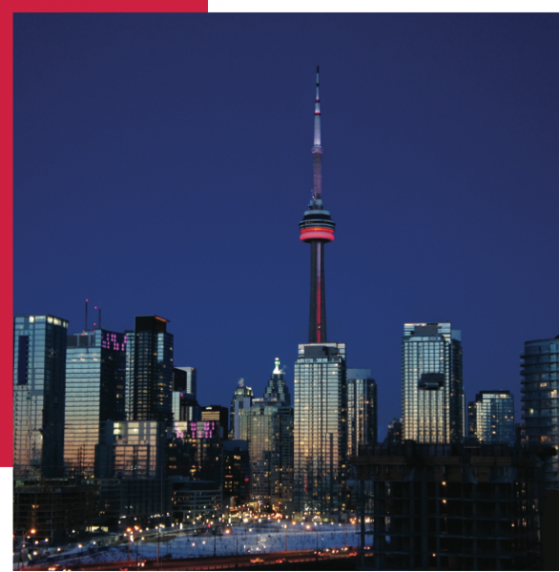 The Wellesley Street neighbourhood is an example of a meeting place and personal pied-à-terre in the heart of the city. The popular Paul Kane Park hosts a well-established community that is gracefully positioned around Yonge and Wellesley streets. This new up-and-coming community engages the entire city block.
5. Well Entertained
Toronto's streets are alive and entertainment is everywhere. Whether you are a student, foodie, tourist, theatre-goer, or sports connoisseur, endless entertainment options await. Toronto is a unique destination for every type of event. The city is filled with eclectic shops, fabulous food choices, world-renowned restaurants, bars, clubs, gymnasiums, theatres, arts and cultural centres.